Options
Mark as New

Mark as Read

Bookmark

Subscribe

Email to a Friend
Update iOS App for Bigger iPhone 5 Screen
Submitted by

MattSuda
on
‎2012-09-04
03:15 AM
I'm pretty sure Spotify will accommodate for the bigger screen size on the new iPhone 5.
You never know though, considering how long it took the devs to make an iPad app.
The Spotify iOS devs should update for the bigger iPhone screen NOW.
The resolution is 640x1136 or 1136x640
Maybe Spotify could add more detail into the app with the extra space provided.
Also update the sync reference in the app to "sync over 2G/3G/4G".
My mockup:
I added a shuffle and repeat option. "actually that repeat one option we really want" 😃
I also added the icon bar that is on the iPad. This would look very nice.
Since everything is now shown in the main view, the 'i" can be used for something else.
The "i" can just bring up the volume slider. Maybe you could change the "i" icon to a sound icon.
Not really sure where to put things, but this is just a mockup. Spotify will hopefully figure it all out.
I have the full mockup PSD if anyone is interested. 😃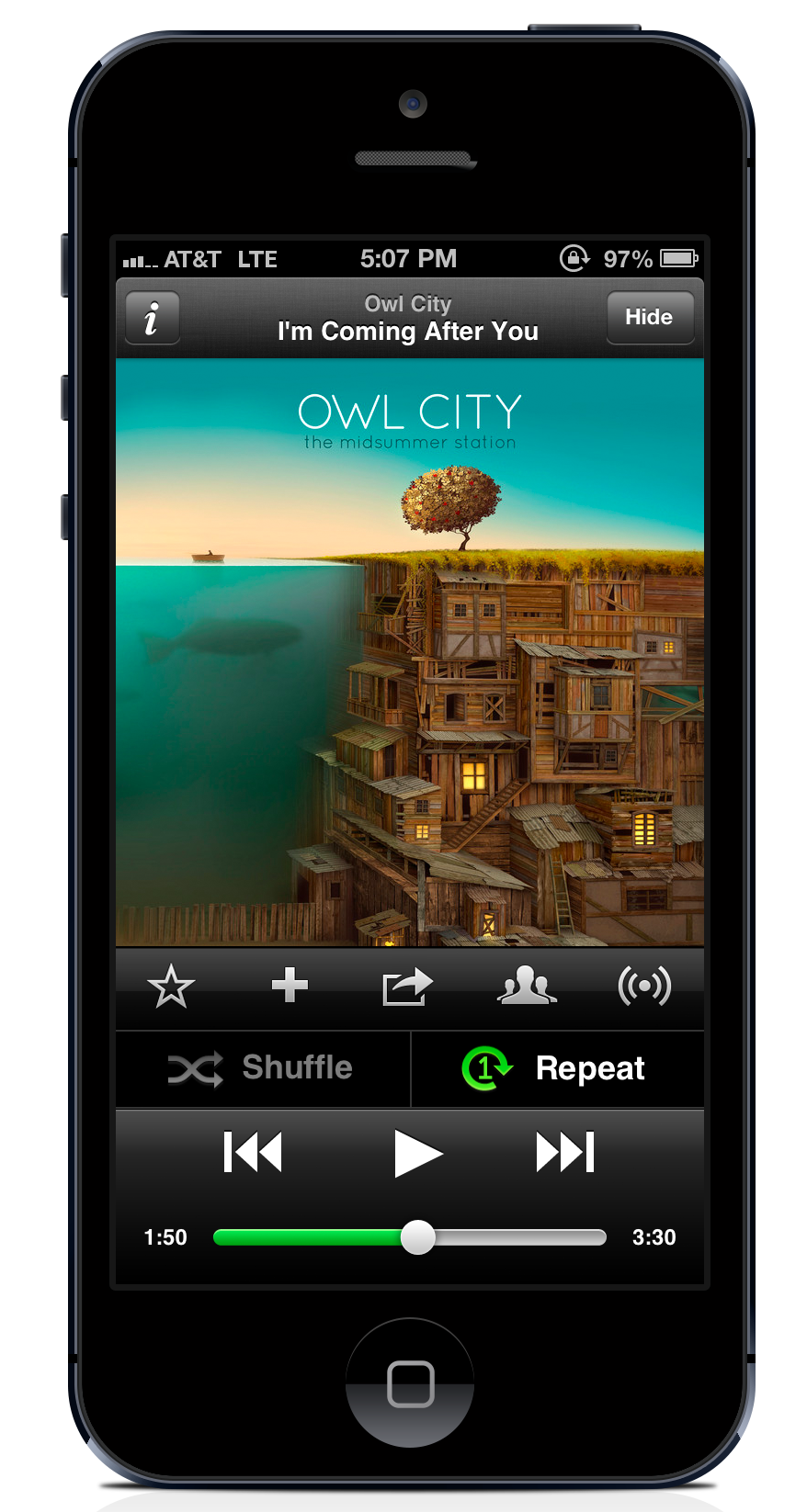 Also take a look at this mockup: http://dribbble.com/shots/752134-Spotify-for-iPhone-5
We're happy to let you know as of 0.5.8 the Spotify app now looks great on the iPhone 5. Happy (bigger) listening, everyone!
Find more ideas tagged with: