THE BEATLES : GET BACK - 2021 Documentary Soundtrack

Soundofus
Spotify Star
Mark as New

Bookmark

Subscribe

Mute
--------------------------------------------------------------------------------------------------------------------
Note : this topic is NOT for song/album or playlist submission. Any answer other than comment about the content of this post, will be removed. Thanks for your understanding.
--------------------------------------------------------------------------------------------------------------------
THE BEATLES : GET BACK (2021 Documentary Soundtrack)
I couldn't imagine, one month before Christmas, a better gift than this documentary released by New Zealand film director, screenwriter, and producer, Peter Jackson.
The documentary is presented as a three parts series covering the making of The Beatles' 1970 album "Let It Be". All along the nearly 8 hours of the miniseries, a music and Beatles lover, as I am, is passing through a variety of feelings combining emotion, joy, sadness, astonishement, delight and is staying voiceless in front so much talent and creativity.
In 1970, a first shorter documentary by Michael Lindsay-Hogg was insisting on the tensions between members of the band. This new extended series is showing a more positive side of the production, with Paul, John, George and Ringo laughing, joking, helping each other creating.
We are also the witnesses of the positive attitude, the joy and the deep help brought by the talented keyboardist Billy Preston.
When I came to the end, I couldn't believe the documentary was over. I decided to pursue the magic of the privileged moment lived by creating this playlist.
In this attempt of a soundtrack, I have tried to stay the closest as possible to the chronology of events. I have included all what we can hear, briefly or longer, all along the three episods. Unfortunately, not everything performed during these almost 8 hours of film have a recorded track available.
Here is what the listener can enjoy
- Original Songs by The Beatles (for some of them heard several times, I have included different versions).
- Covers : Some recorded by The Beatles, some recorded by a solo Beatle. If there is no version ever recorded by The Beatles or one of them, I have included the original artists' recordings.
- Jams : some became an official song recorded by The Beatles. Improvisations which never became recorded songs are missing.
November 28, 2021 - 177 tracks - Time : 8 h 39 min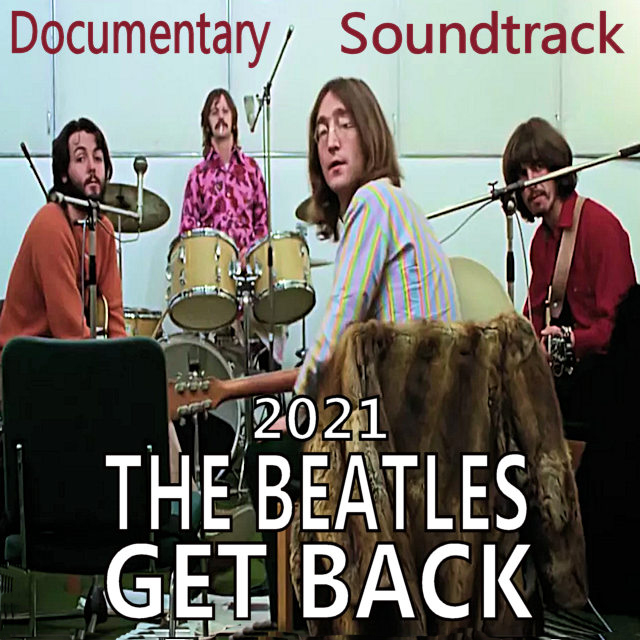 Additional Keywords : 2021, Documentary, Peter Jackson, Get Back, The Beatles

Help others find this answer and click "Accept as Solution".
If you appreciate my answer, maybe give me a Like.
Note: I'm not a Spotify employee.
Reply
Topic Options
Mark Topic as New

Mark Topic as Read

Float this Topic for Current User

Bookmark

Subscribe