Article Options
Mark as New

Mark as Read

Bookmark

Subscribe

Email to a Friend
Options
Mark as Read

Mark as New

Bookmark

Email to a Friend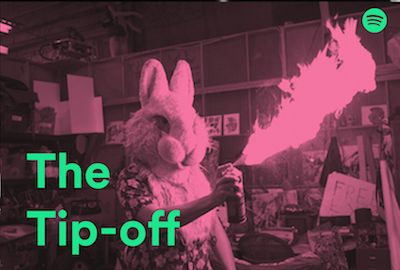 Vivian Girls + My Bloody Valentine + dream pop all wrapped in a shoegaze blanket = No Joy
Shoegaze fans of the Spotify Community, allow us to introduce you to No Joy.
Formed in 2009 by Laura Lloyd and Jasamine White-Gluz (both on vocals and guitar), these ladies have been praised by the likes of Best Coast's Bethany Cosentino and toured with a range of artists from Vivian Girls to Cheatahs, Dungen, and Surfer Blood.
After signing with Mexican Summer Records in 2010, No Joy toured with La Sera (a Vivian Girls side project), then went on to release Ghost Blonde later that year.
spotify:track:1FIGSZP8TEH6l62XEeJwRz:small
Their sophomore album Wait to Pleasure was a strong follow-up which dismissed any thoughts of their first album being a one-off success. If you're listening to them for the first time, dive in with "Lunar Phobia" and "Hare Tarot Lies" --a cool combination of hypnotizing, layered slices of distortion and eerie vocals.
Their latest release (2015's More Faithful) was recorded with Ariel Pink producer Jorge Elbrecht, and garnered the description "punk rock taken poolside" by Pitchfork's Maud Deitch. More Faithful doesn't allow you to linger on a sentiment for long. It lulls you into a haze with "Moon in my Mouth" and "Burial in Twos" before the jolted, layered "Corpo Daemon" cuts the fog--just in time for you to fall into "Bolas's" indiscernible lyrics and swirling shoegaze glaze.
Ranging from ear-piercing feedback to lush melodies and then raw, cutting vocals, No Joy draws on their 90s predecessors without letting us forget they're pushing the genre forward. Spotify we love discovery.
spotify:track:2IyrcNdETfAoLayFtVxCNI:small
Monthly Listeners in Spotify: 22,984
Hometown: Montreal, Canada/ Los Angeles, CA
Would fit best in a playlist called: Spooky Shoegaze
3 Related Artists: Vivian Girls, Young Prisms,
1 Comment
You must be a registered user to add a comment. If you've already registered, sign in. Otherwise, register and sign in.