Artists Wanted No 4: Meet winner - Unai Karam


Nikola
/
Moderator
/
Mark as New

Bookmark

Subscribe

Mute
Hey folks, what's life about if not celebrating every moment? And the best way to do it is through beautiful music. That's why we're here, because we share the same love to the queen of all arts and want to enrich each other in our experience of sound.
In Artists Wanted Edition No 4 we met some awesome artists, whose passion for creating wonderful music could really be felt through their tracks. In this article we have the great pleasure to introduce this edition's winner - @unaikaram from Spain, who impressed us with his touching piece last waltz.
https://open.spotify.com/track/6CqbTDZyPWhBskaBKQadlY?si=8352834be24e41e0
Unai gave us a glimpse into his creative process and the things which inspire him to write and produce music. A pianist-composer, he started playing piano at the age of 7 in Madrid.
Since an early age, he has listened to pop, flamenco, arabic or urban music, capturing all these diverse influences in his own productions.
These tastes, joint with a music education between the Hochschule für Music Würzburg (Germany) and Conservatorio Superior de Música de Salamanca (Spain), learning from previous generations of classical musicians as well as from contemporary composers, has given him a wide sight of field of music as a whole. In the last few years, his role has been as a pianist, producer and arranger for multiple artists.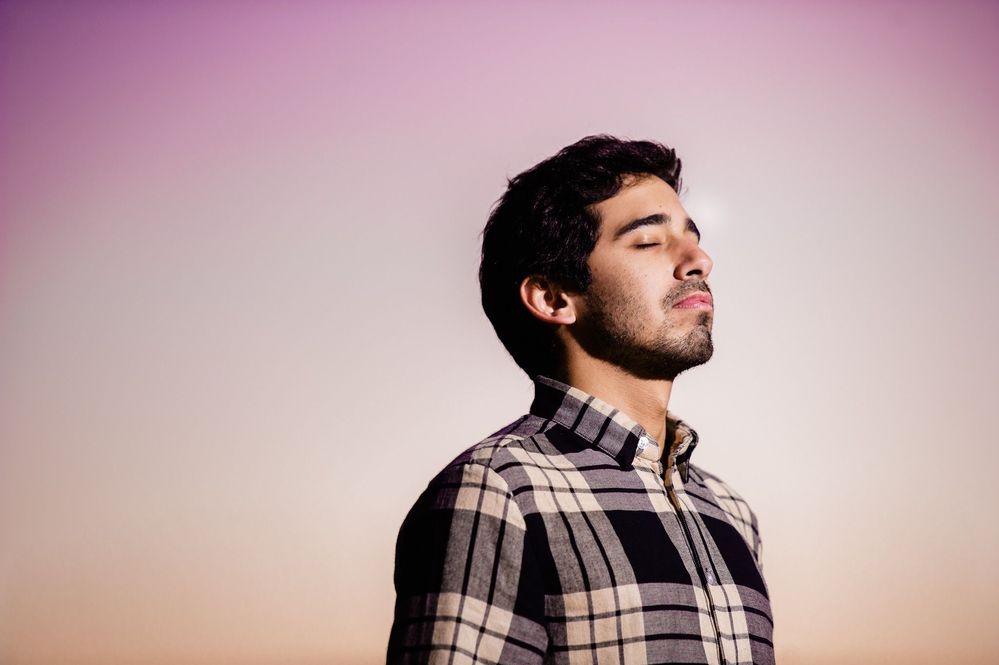 Unai Karam. Picture credit: Facebook
Hey Unai, what inspired you to write music in the first place?
During my training at the conservatory, I had the opportunity to study the works of great composers such as Liszt, Chopin or Mozart which were great improvisers. Although my first contact with these works was as a performer, I developed a growing interest in composition. Initially I enjoyed composition as a mode of improvisation but over time that improvisation was transformed into real composition. Finally, for the first time this year I decided to present the works that I had been writing only for myself for a long time.
Last waltz is a beautiful composition with a dash of melancholy and dreamyness to it. It invokes images of a long autumn afternoon or a hot summer day under the shade in a state of timelessness. How did this tune come to be? Was there any particular experience that gave birth to it?
This melody came up one afternoon when improvising on a Doric mode, while my mother was dancing. She was a classical ballet dancer and she has been a great inspiration for the script of the last waltz videoclip. I developed two contrasting melodies which represent the duality of success and failure in the field of art. After all the sacrifices a career in music entails, I started to realize that dance, like music, is something that we enjoy in an ephemeral way, but it lasts in our minds and memories forever. It is timeless. That was the idea behind this composition.
In your submission for Artist Wanted you wrote that you are working on a studio album, which is supposed to be released in 2022. Can you tell us more about that?
"Art in modern times" is my first studio album and I'm very excited about the whole creative process. It is a concept album that tells a story, it has ten tracks that try to be a journey that pays tribute to the seven main arts (painting, sculpture, dance, architecture, music, theater and poetry).
I divided the album into two equally inverted parts / two equal parts that are inverted:
The first and last tracks work as a prologue and epilogue, the classical tradition is my starting point and where I am heading musically.
In the central part of the album (tracks 5 & 6) we find the "intermezzos", two pieces conceived as one, which work as a hinge and serve to give the album cohesion. These "intermezzos" are the same piece, but they are inverted. They have been inspired by the Dutch artist M. C. Escher. By inverting the wave of the track, the purest piano sound mutates towards a sound closer to current synthesizers and unites two worlds far apart in time, the piano and the synthesizers.
The remaining 6 songs (tracks 2,3,4 & 7,8,9) are dedicated to the seven classical arts we mentioned above and I have ordered them chromatically, regarding with respect to tonality - to bring the album to a final climax. The whole album is dedicated to music and it doesn't have a particular piece.
Spoiler
prologue
traces (painting)
last waltz (dance)
blue shadow (sculpture) Release date (9.09.2022)
intermezzo no. 1 Release date (8.07.2022)
intermezzo no. 2 Release date (5.08.2022)
TBA (architecture)
TBA (poetry)
TBA (theater)
epilogue
When do you think it's easier for the heart to open up and give forth a new melody - out of a state of joy or a state of sadness?
Our state of mind influences improvisation and composition in such a way that it is transmitted to the artwork we create. I think that no matter how different we are in terms of race, gender, language or religion, feelings such as sadness, longing, anger or happiness are easy to perceive in an artwork.
To me, composition is born from improvisation. The most important thing and what brings life to a work are the emotions that we stir up in the listener. The most unconscious part of the human psyche remains the same throughout the centuries, it is something more primitive. A piece of artwork is great and long-lasting when it manages to change our state of mind, which is intrinsic to the human condition, regardless of the time in which we live.

Is there any musical area that you haven't touched and would like to experiment on in the future?
There are so many things I want to do. I would like to work with a string quartet or a small string orchestra and record an EP. It would be interesting to bring the classical string sound onto a new horizon through sound design.
I am very attracted to soundtracks too, telling stories that unite the visual and the musical part to create a complete atmosphere of emotions is very exciting.
Тhank you for all the amazing answers! We are really happy that we got to learn about your process and all that inspires you.


Meanwhile folks, we just want you to know that we'll keep up with Artist wanted. Artists can keep an eye out for it in the Discovery and Promo section of Chat. Stay awesome!