Backstage Intro: Meet Dan

Mark as New

Bookmark

Subscribe

Mute
Hello Dan, nice to meet you. Tell us a little about yourself.
Hi. I'm Dan & I'm a 30 something guy with 2 children & who works as a Project Manager for a logistics company… Whilst this line of work doesn't usually lead to a passion for gadgets & tech ever since my youth I've always enjoyed being up with the latest and keeping abreast of what's going on. I've a particular keen interest in Mobile Phone technology which is currently expressed in my passion for HTC & Android.
Here's a picture of me and fellow Rock Star @Peter__ at the Rock Star Jam last month. You may recognise someone else too 😉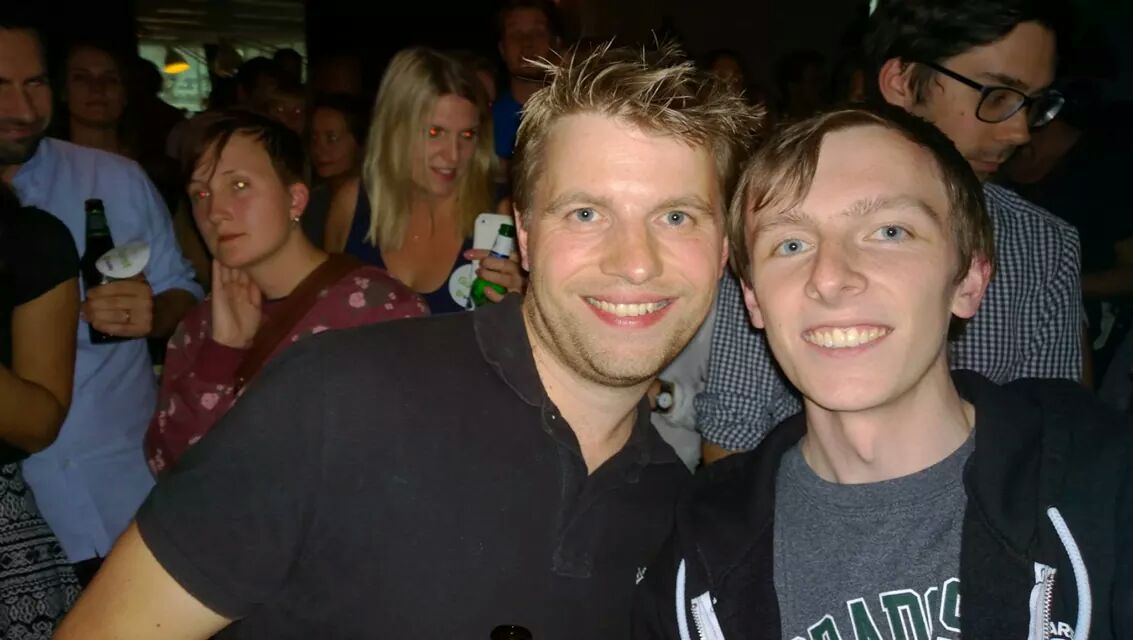 So, what kind of music are you into?
Oh now that's a tricky one. I have quite an eclectic mix and I tend to flit between what I'm listening to in random phases. I love going back and listening to some 90's tunes & garage to remind me of when I was at school & going out whilst a teen. But then at that time of my life I would listen to Skunk Anansie, Incubus, Jimmy Eat World, Deftones, Marilyn Manson, Placebo, My Vitriol etc and quite enjoy going back to that. I do however like harder music too, and even on the other end of the scale I have things like Kings College Choir & Essential Classic saved to My Music. Basically I listen to almost any type of music.
Some artists are known for playing gigs in unusual venues. If you had the choice, what location would you like to see your favourite band perform in?
Can I say the Bat Cave??? Does it even exist?
Anyway, that'd be cool!
Open Your Music and play your Songs in Shuffle mode. Then tell us a story using the titles of the first three songs to come up.
Oh god, I have a load of kids playlists as well… This'll be interesting.
Graphic Nature, You'll Follow Me Down, Alpha Waves
…Well, no kids songs; but some odd titles. OK let's see what we can do.
Who would have thought that in the last 2 years of Greg's life he would have come from being an awkward teenager sitting in his room reading magazines of a graphic nature to now being the chief engineer on a submarine… 2 years on he was about to board the latest submarine in the British Naval fleet which had been called 'Alpha Waves'. "You'll follow me down?" shouted Captain Cook to Greg from the tower as he started making his way into the dimly lit chambers below.
He did, it sailed off and all was good. The End
Sorry. I lost interest there
Thanks for taking the time to chat with us. Before we go, what joke always makes you laugh?
Good talking, we'll have to do this more often. I'm terrible at remembering jokes; I only ever seem to remember the really common ones like…
What's brown and sticky?
A stick
or
What travels at 100mph under the sea?
A Motor-Pike