Backstage Intro - Meet Jeremy!

Mark as New

Bookmark

Subscribe

Mute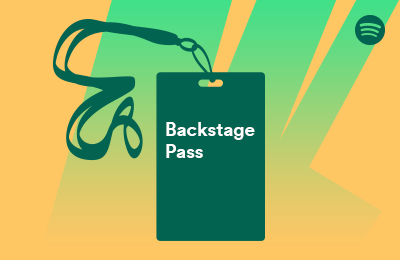 This month, we're happy to introduce one of our newest mods - Jeremy aka @Jeremy who you might have seen around in the Community, sharing music and helping users.
Jeremy, Tell us a bit more about yourself 🕺🌟📻
My name is Jeremy and I'm 28 years old. I'm born and raised in Stockholm, Sweden with heritage from Sweden and Ghana.
I love to travel and see new places, meet new people and of course music. Music is a big part of my life.
How big of a role does Music play in your life?
I used to work as a dancer for many years and have been touring a lot from when I was 17 - 23 years old. I also worked as a sales manager at an event and commercial firm in Stockholm, Sweden for a couple of years.
illuSionCrew ft. Binta BlackoutCrew at Chris Martin show
Opening up for NAS on his Sweden Summer Tour
Music shapes and changes the way we live and who we are. Which is the one song or Album that's had the most influence for you?
The album that has the most influence in my life is most definitely Aaliyah - One in a million and Aaliyah - Aaliyah. Those albums are from 1996 and 2001 and they're still as good as they were back then.
Aaliyah - One in a Million Aaliyah - Aaliyah
It's hard to say one specific song that has the most influence in my life since I have so many songs that've been helping me through good and bad times.
The thing that really makes me smile is people dancing. And especially if they don't have rhythm. It just creates some sort of joy in me

If you had the chance to talk to one famous person dead or alive who would it be, and what would you ask?
If I could talk to one famous person that's no longer with us I would probably speak to Nelson Mandela and talk to him about his life and gather as much knowledge as possible.
And finally the ultimate questions - Coffee or Tea?
If have to choose between coffee or tea I have to say tea. Green tea is definitely a favorite.
Thanks for the introduction Jeremy! It's always nice to know a bit about the person behind the @!
You can check out the Community Blog for previous editions of Backstage Intro, along with other regular features from the Community Rock Stars and Moderators. To find out more about the Rock Star Program, head here.