Backstage Intro
Meet the Stars
Backstage Intro: Meet Megan!
Mark as New

Bookmark

Subscribe

Mute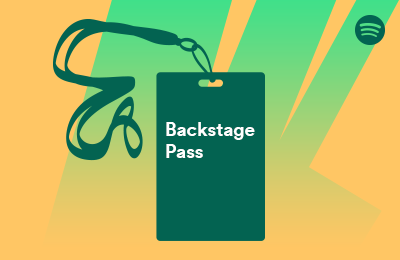 Community Rock Stars can submit blog posts to be published on the Spotify Community blog, to find out more click here.
Hey there, @meganh007 (Rock Star)! Tell us something about yourself.
Hi! I'm Megan, I'm a sophomore in high school in America, and I'm kind of addicted to music! I also really love dance, photography, reading, and as of recent, coding.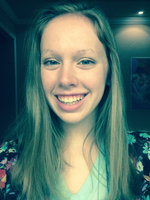 How did you end up at the Community?
In all honesty, I don't even remember how I stumbled across the community, but I started reading about the Rock Star Program and immediately knew I just had to be one! It looked awesome -- getting extra info, meeting other music lovers, helping people, and a few rewards along the way. I set to work, and in record breaking time (at least in my opinion!) I became a Rising Star in just under a month. After that, activity was on again off again, with school getting crazy busy, but I kept up with the community as best as I could and was contacted to be a Rock Star!
So, what kind of music are you into?
Favorite genre? Yikes! Not to take over here but it'd be easier to answer the question of least favorite genre. I'll listen to pretty much anything, except for country or heavy metal. I guess closest to favorite would be Indie/Alt/Rock, don't hate me but I tend to lump them into a category together. I'd play "Seaside" by The Kooks, "The Pit" by Silversun Pickups, or "World At Large" by Modest Mouse. (if you haven't yet noticed, I've really mastered the art of indecision).
Which songs would you let you children listen to?
I'd definitely nudge them towards The Shins - oldies but goodies with great life messages (see "It's Only Life" for example), and then "Maps for the Getaway" by Andrew McMahon in the Wilderness. I'd let my kids listen to anything. Sure, they don't need to be listening to Tyler, The Creator at age 2, but I certainly won't keep it from them as they get older. Music plays a huge influence on my life, so I want it to be there for them too.
Thanks for taking your time to chat with us. Before we go, what joke always makes you laugh?
Thanks for taking time to interview me! Okay, this one's my favorite, but it's best told aloud:
Did you hear about the fire at the campsite? It was intents.